SRI RAM MANDIR BHOOMI POOJAN – AYODHYA
WED 5th AUGUST 2020 – A HISTORIC DAY FOR 1 BILLION HINDUS
It is a historic and auspicious occasion that the 'Bhoomipoojan ceremony' for the grand Sri Ram Mandir at Ramjanmasthan (birth place) shall take place at Ayodhya on 5th August 2020. Hon Prime Minister Shri Narendra Modiji will do the pooja in the presence of revered swamis, dharmacharyas and other prominent personalities. This is a day of rejoice, celebrations and fulfilment of aspirations of one billion Hindus around the world. It is a culmination of centuries of struggle, battles and various campaigns by the Hindu society. Thousands of Hindus sacrificed their lives for the mandir. It is also a day to remember and pay tribute to those sacrifices.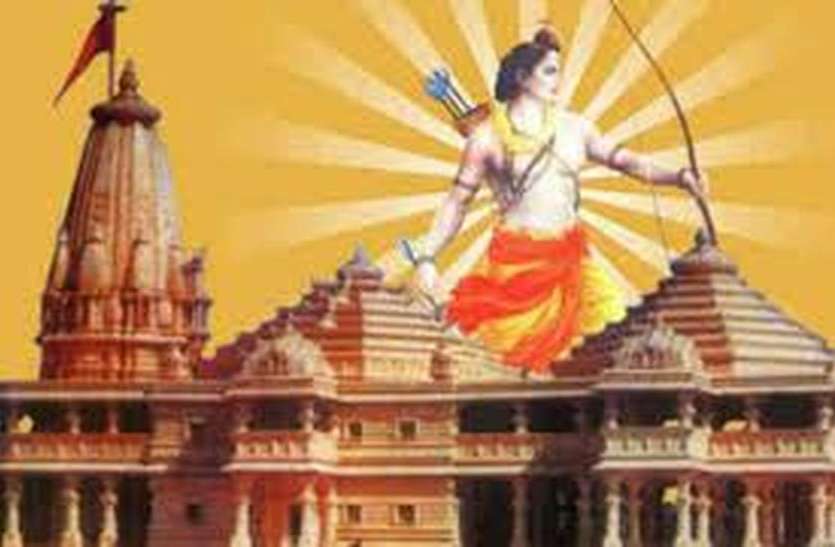 The whole of Ayodhya City is magnificently decorated. The sacred water and soil from all the major rivers and religious places from Bharat will be used during the bhoomipoojan ceremony. The Mandir will surely be a glorious center of Samajik Samrasta (social harmony), national integration and Hindutva Jagaran (Hindu awareness) for eternity. The ceremony will be broadcast live in most major Indian TV Channels (7am to 8am BST).
To mark this historic event and join in the celebrations, we request you to do any or all of the following with family on Wednesday 5 August 2020.
Light a diya at the photo/murti of Sri Ram or Istadevata and recite Ram stuti or vijay mantra "Sri Ram Jai Ram Jai Jai Ram".
Decorate appropriate place in the house with rangoli and light diya in the evening.
Explain the young ones in the family the history of Ram Janmabhoomi and why this day is so historic for Hindus.
Greet friends with "Jai Sri Ram" on this day.
Pranaam
Dhiraj D Shah | HSS UK | Sanghachalak – President