YUVA 2014 IN AUSTRALIA:
HSS Australia successfully organized second yuva annual camp during 18-20th July wherein 31 students from 9 universities participated.  The 3 day camp activities were mainly focused on seva, mentoring and learning through physical activities and games.
The focus of intellectual activities was on character building and active transition from thought to selfless action. Everyday schedule started at 6 am and finished at 10-30 pm including prayers, yoga, group games, discussions, workshops Garba and quiz etc.
---
ONE IN EVERY 3 APPLE ENGINEERS IS BHARAT: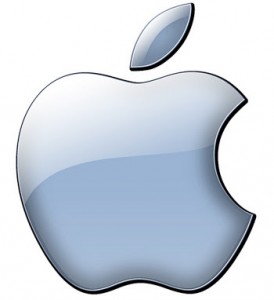 Bharat has become a major ingredient in Apple's secret sauce, and the scale may surprise many. It is estimated that a third of the $171-billion company's engineering staff is Bharatiya, and that a large and increasing proportion of its enterprise software, service and support work is done by Bharatiya IT vendors.
Apple filed 1,750 H-1B applications during the 10-year period 2001 to 2010, but the number increased sharply to 2,800 during 2011-13. US-based HfS Research that compiled the data says the majority of the H-1Bs would be Bharatiyas.
---
DHARMIC SABHA OPENS MULTI-MILLION DOLLAR HOME FOR THE VULNERABLE:
The Guyana Hindu Dharmic Sabha on 8th May commissioned a multi-million-dollar home for abused women and children at Ankerville, Port Mourant, Corentyne. Doing the honours of cutting the ribbon to the majestic multi-wing edifice, Bal Nivas, was no other than Bharatiya superstar and playback singer Sonu Nigam, President Donald Ramotar; Prime Minister Samuel Hinds and President of the GHDS, Dr. Vindhya Persaud.
Dr. Persaud spoke about the project and thanked President Ramotar for giving them the land a few years ago. "The shelter, which is to become fully operational by July, will house more than 60 children and their mothers. Additionally, it will encompass a Skills Training Centre which will be opened to the community and a Counseling Unit, so we offer this facility to serve you, the Guyanese people."
Sonu Nigam expressed delight in being involved in Bal Nivas right from the beginning a few years ago. President Ramotar congratulated the Dharmic Sabha on the venture and urged Berbicians to help upkeep and care the facility.
---
TRAIN TO 'MATA VAISHNO DEVI' – SHRI SHAKTI EXPRESS: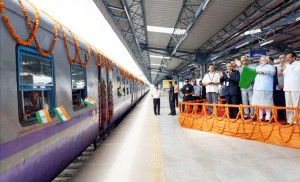 After a prolonged wait, pilgrims will be able to directly reach Katra, the base camp of the Mata Vaishno Devi shrine by rail, after Prime Minister Narendra Modi flagged off the first train from the station nestled in Trikuta Hills in Jammu and Kashmir's Reasi district on 4th July.
Speaking on the occassion Prime Minister Modi said, "Here is a facility to connect devotees with Vaishno Devi." The facility is not only for the people of
J&K but also for the people of India who want to visit J&K, he said, suggesting that the train be called the Shri Shakti Express.
The train will traverse through seven tunnels and over 30 small and large bridges. There will be a small station – Chakrakhwal – between Udhampur and Katra.
---
PANAMA'S FIRST LADY ATTENDS MORARI BAPU'S LECTURE:
The First Lady of the Republic, Lorena Castillo de Varela, attended the lecture by Hindu spiritual preacher Morari Bapu. At the event, the preacher, on his first visit to Panama (to present Ram Katha), spoke of truth, love, compassion and forgiveness as essential values for all religions that can transform anyone into a peacemaker. The event, organized by the Hindu Temple at a local hotel, was attended by the Ambassador of Bharat to Panama Shamma Jain, government representatives, members of the Hindu community in Panama, and special guests.