On Friday 14th July 2017, teachers from primary and secondary schools across Reading and Wokingham Borough joined their pupils to celebrate Guru Purnima (Teachers Day festival).  The festival is traditionally celebrated by Hindus, Jains and Buddhists to pay their respects and gratitude to their spiritual and academic teachers.
The event was organised at Reading Temple by Reading Hanuman Shakha, a registered charity which organises weekly session encompassing physical, spiritual, cultural and charitable activities.
It was sheer joy to see the children give an inspiring presentation on activities they have been involved with embracing our guiding principles of Sanskars (life values), Sewa (selfless service) and Sangathan (community spirit).
The icing on the cake was an exceptional session on Laughter Yoga. Even, our public relations officer, rarely one for participation, was up on his feet for the finale.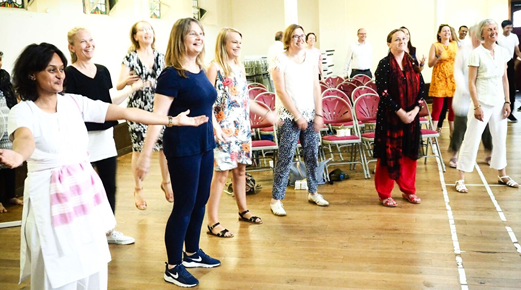 As recognition for the hard work that the teachers do throughout the year and the contribution they make to their pupil's holistic development, the children gifted the teachers a handcrafted wooden box and a thank you card.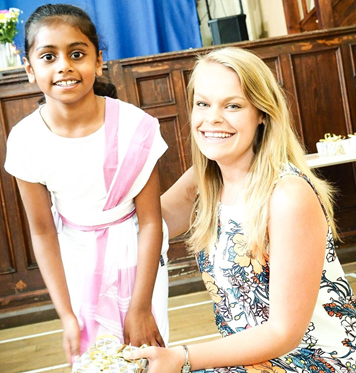 At the end of the event, everyone was treated to delicious Indian food prepared as well as a tour of the Hindu temple with an exhibition on Hinduism.
Mr Johnson, headteacher of Maiden Erlegh School in Reading commented: "How incredibly powerful it is to be thanked and if we had more thanks in our community generally, then our community might be a better place to live".