Amogh from Abhhimanyu Shakha Slough completed the Yorkshire Three Peaks Challenge a few weeks ago.
He took on the peaks of Pen-y-ghent, Whernside and Ingleborough, over 25 miles, including 1585m (5200ft) of ascent. Amogh along with other members of Slough shakha took twelve hours 20 minutes to complete the challenge.
 With little to no practice under his belt, this 8 year old and father Ambrish Bagalore had planned to do one or two peaks, but with determination and confidence, managed to complete all three peaks. At one point of the journey, on Whernside peak the wind was blowing across at roughly 50-70mph.
The Charity Through Adventure volunteers were not sure that they had someone younger than 8 years old before and thus we are claiming this swayemsevak to be the youngest to climb all three peaks.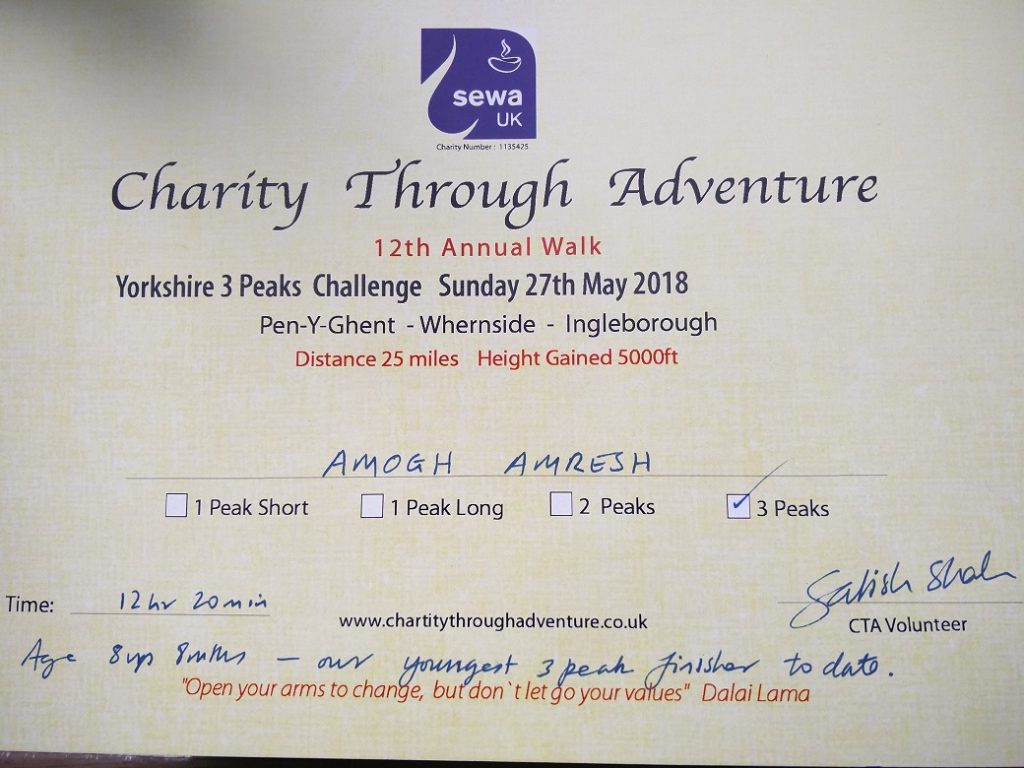 We also asked Amogh to record a small video to let us know how he felt: