YOUTHS PAY TRIBUTE TO DR. KALAM
27th July 2015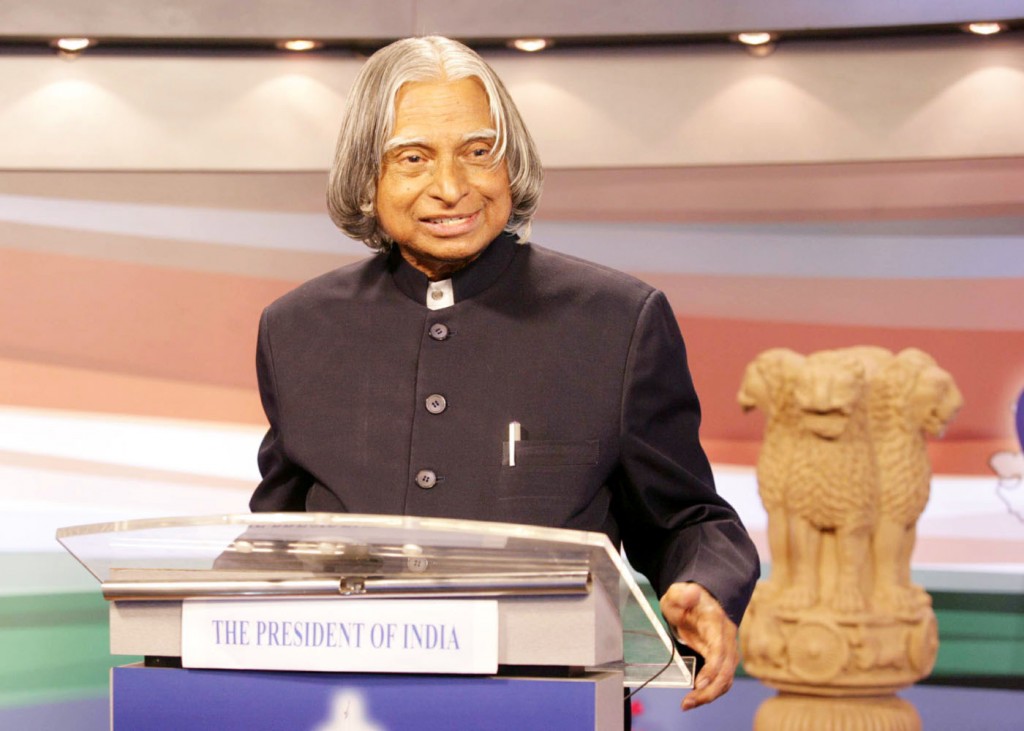 "He was the most popular President who loved and inspired youths till his last breath," commented Chandra Kant Sharma while paying tribute to the late Dr Abdul Kalam at the annual Youth Leadership Course organised by HSS UK in Leicestershire on Monday 27th July 2015. Addressing around 200 youths, Shri Sharma, full time worker of HSS UK, described the life of Dr Kalam as a saga of inspiration for every youth who aspires to achieve something in life. He was a modern day Rishi who was an eminent scientist, a deep spiritual person and an outstanding patriot.
He wanted India to be a developed nation and an economic and nuclear super power. He was a pioneer in the development of long range missiles which gave him an epithet name of "Missile Man". His books like "Wings of Fire" and "India 2020" are highly recommended for inspiration and motivation. His life, message and legacy will inspire youths for generations to come.
HSS Youths paid a silent tribute by remaining silent for a minute and with the mantra " Om Purnamadaha Purnamidam…".
For further information please contact Nilesh Solanki on 07956 957864
HSS UK | pr@hssuk.org | www.hssuk.org
__________________________________________________________________________________
Notes to the Editor: HSS UK – A registered charity in the UK since 1966. It operates weekly youth leadership training centres across the country. It has over 120 branches and conducts health & fitness, cultural and character development. 2000 youth aged between 6 to 30 and elders aged between 30 -70 come together on a weekly basis and represent over 5000 Hindu's across the UK.