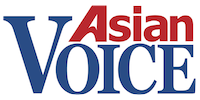 Tuesday 02nd August 2016 11:53 EDT
This weekend saw a mammoth gathering of over 2200 Hindus living in tents for a weekend full of yoga, fun and a sense of community. The 'Mega-Glamping' experience on Hertfordshire Country Grounds brought families together for a distinct experience, with an emphasis on being environmentally friendly and being one with nature, all in celebration of the 50th birthday of Hindu Swayamsevak Sangh UK (HSS). The finale saw a further 2000 attend to see the participants perform in unison various specially organised activities including Yogasana (yoga exercises for body mind and soul), Ghosh (musical band) and Niyuddh (traditional self defence martial arts).
The entire pop-up village has been in the planning for almost a year with over 400 volunteers arriving a week early to erect tents and create a program of activities all designed to promote Sanskar ( good Dharmic values), Sewa (selfless charity in action) and Sangathan (Unity in the community). The event attracted a diverse range of participants –men and women with an age range as wide as from 4 months to the oldest attendee who was 92 years young from over 91 towns and cities all over the UK and Europe.
Every concept was planned meticulously by volunteers and to the surprise of many who visited the site, this was achieved without any external funding or sponsorship. The end result was an inimitable campus experience that highlighted the uniqueness of HSS' philosophy – "we achieve by our own efforts". Every component of the Mega-camp had a dharmic (social consciousness) theme that was evident throughout from "an interview with Bhagwan (god) " session specially organised for children in the purpose built crèche to a museum style exhibition complete with a separate bookshop that required participants to be gently "moved on" to allow all the visitors a chance to glimpse its magnificence. Even meals were planned with an eye on the Hindu ethos of being environmentally friendly. All plates and utensils were recyclable, whilst being fully vegetarian too. The aim being to create an atmosphere of fun, togetherness and Hindu Values whilst making attendees think about protecting the environment.
President of HSS, Dhiraj Shah said: "When people see the village their first reaction is WOW! The sheer scale of it is incredible but the fact that so many people are living in harmony and equality whilst enjoying the incredible atmosphere is equally special. Hindu Swayamsevak Sangh has been instilling the ethos of hard work, good morals and selfless working for over 50 years and it's effects are being felt in the UK through our integration and affection for the country so we decided to celebrate this milestone in a grand fashion."
Dr Vidula Ambekar of Hindu Sevika Samiti (the parallel women's organisation ) added that " the dharmic principles which Hindu women try to inculcate in their daily family lives need to be encouraged throughout British society and many Hindu girls and women are taking up this challenge. It is both with a sense of humility and pride that we celebrate what we have accomplished but we want to pledge more efforts to achieve even more so that dharmic values such as respect for the teachers, elderly and everything that is around us becomes embedded in to the social consciousness of all for the betterment of the whole of British Society."