Ashish Channawar, with his family and the other residents from Wellington House, were evacuated from their homes recently. There were strong chemical smells late at on a Sunday night when the incident occurred. Close to midnight, the emergency services were out and the residents were being moved into a nearby hotel.
The residents were not able to go back to their homes for the night, some without wallets, keys, clothes or other essentials. Our swayemsevak was interviewed by the local paper, where he described the night that "nobody wants" He went on to praise the efforts by Swindon Hindu Temple and the British Red Cross.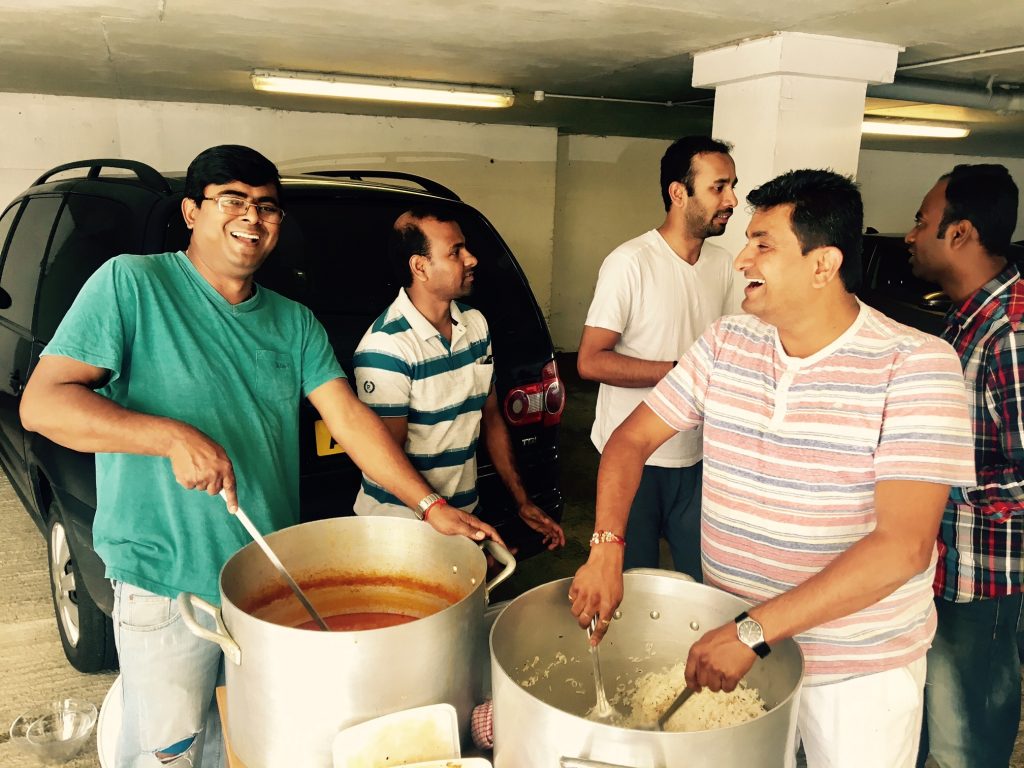 Ashish is a founding member and Executive Committee member of Swindon Hindu Temple and a zonal coordinator for HSS UK and commended the 'immense community spirit' the residents showed during this trying time.
Fortunately, there was no fire or smoke, the fire services and the Swindon Borough Council incident team were suspicios of the smell and called in an advanced team to investigate further, locking off the building at 1am.
Once the hotel was full, the council's civic centre provided emergency accommodation. The next day, Ashish and team from Swindon Hindu temple co-ordinated efforts to transport them all and also feed them lunch.
Ashish said: "It was highly distressing time for residents of Wellington House, as young children, pregnant ladies and elderly people were out of their homes on Sunday night without any preparation due to emergency evacuation.
"However, the incident showed an immense community spirit where people supported each other, co-operated with the investigation team, and provided all the information and support needed for the investigation."